As the leading manufacturer of potentiometers and sensors our components are characterised by the highest precision.
Beside standard and customised solutions we offer an added value through the integration of our components in the particular application.
Our products are characterised by multiple diversity of variants. Pre-assembled components and co-ordinated processes enable a fast delivery.
Distinct vertical depth of manufacturing due to the following processes:
Final assembly of the smallest components and units
Winding of the resistance wire
Fixture construction and tool making
Hot stamping
Spot welding
Plastic ultrasonic welding
Marking and printing
Various adhesive technologies
From project planning until series production we are your competent partner. Development – single orders are possible.
Joint development of customised solutions
With or without final assembly
Feasibility studies
Testing of prototypes, samples and serial parts
We develop and manufacture for the following branches:
Machinery and plant construction
Shipbuilding and vehicle construction
Medical technology
Aviation and space technology
Data and security technology
Power engineering
Do you have any questions?
Foundation of the company by Hans-Jürgen Altmann in Herford
Relocation to the present site in "Herringhauser Straße"
Enlargement of the company´s premises
Certification according to ISO 9001
Alexandra Altmann, daugther of the founder Hans-Jürgen Altmann, takes over the leadership of the family company as the General Manager
Foundation of a new trading company:
Altmann Electronics GmbH, trade in electromechanical components
Foundation of an establishment in Hong Kong
Foundation of Altmann Printed Elements GmbH:
Production, development and printing of polymer thick film pastes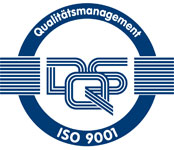 Certification according to DIN EN ISO 9001
CE Zeichen – Communauté Européenne
Our products comply with the European directives for product safety.
Restriction of the use of certain hazardous Substances in Electrical and Electronic Equipment